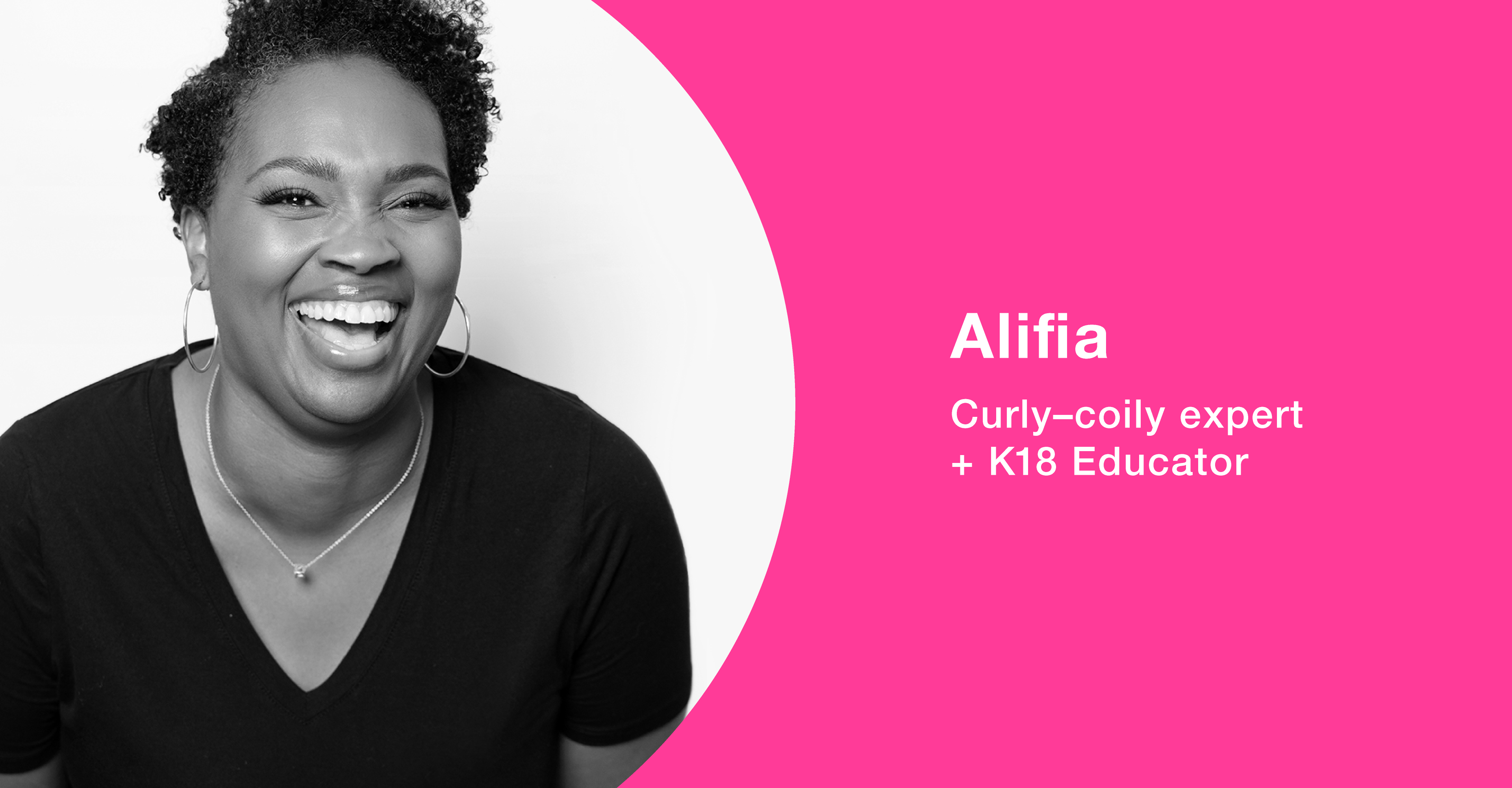 I know most curly-coily heads of hair have several curl types, but, today, in this curly-coily love letter I want to shine a special spotlight on 4C hair. Let's reshape the way we talk and think about this coily hair type and disengage from misconceptions that get in the way of 4C self-expression.
4C hair is resilient, maintaining its shape in its natural state. With gentle care, it can flourish all on its own. It's what makes this hair type so unique, and that's pretty amazing.
It's gravity-defying, with lengths of condensed coils joining together, leaning on the nearby coils for support. The immense natural volume stands tall like the crown it is, fit for the queen you are.
Something I am always fascinated by is 4C hair's ability to stretch incredible lengths, extending twice its size to twist and turn into any style. Worn natural, defined by product, stretched with twists, or braid out techniques—it allows for endless self-expression that defines you, the way you want to be defined.
To keep these coils definable, putting hair happiness first will nurture these locks to their full potential. It's a form of self-care, giving back to what instills so much joy. Learning from coily hair wisdom, the cleanest and healthiest hair retains the length and strength 4C hair is known for, so there are a few ways to honor hair and keep it healthy. Skip the heat damage as much as you can, limiting exposure and always making sure to use a heat protectant. Be conscious of repetitive routines that can wear and tear precious coils. But we're also human and know just by living, we put coils through a lot, so lean on treatments that repair and renew the damage that hair goes through.
I hope this inspires you to embrace, love, and take care of those coils. They are so beautiful and deserve to be the healthiest part of your hair expression.
xo, Alifia