a healthy canvas to power your creativity
When we started this whole journey, we knew it was a priority to yell far and wide "healthy hair is born in the salon." We don't have to tell you... but stylists? They know what they're doing. And that's why, when building our in-salon molecular repair service, it was important we built something to help pros start strong.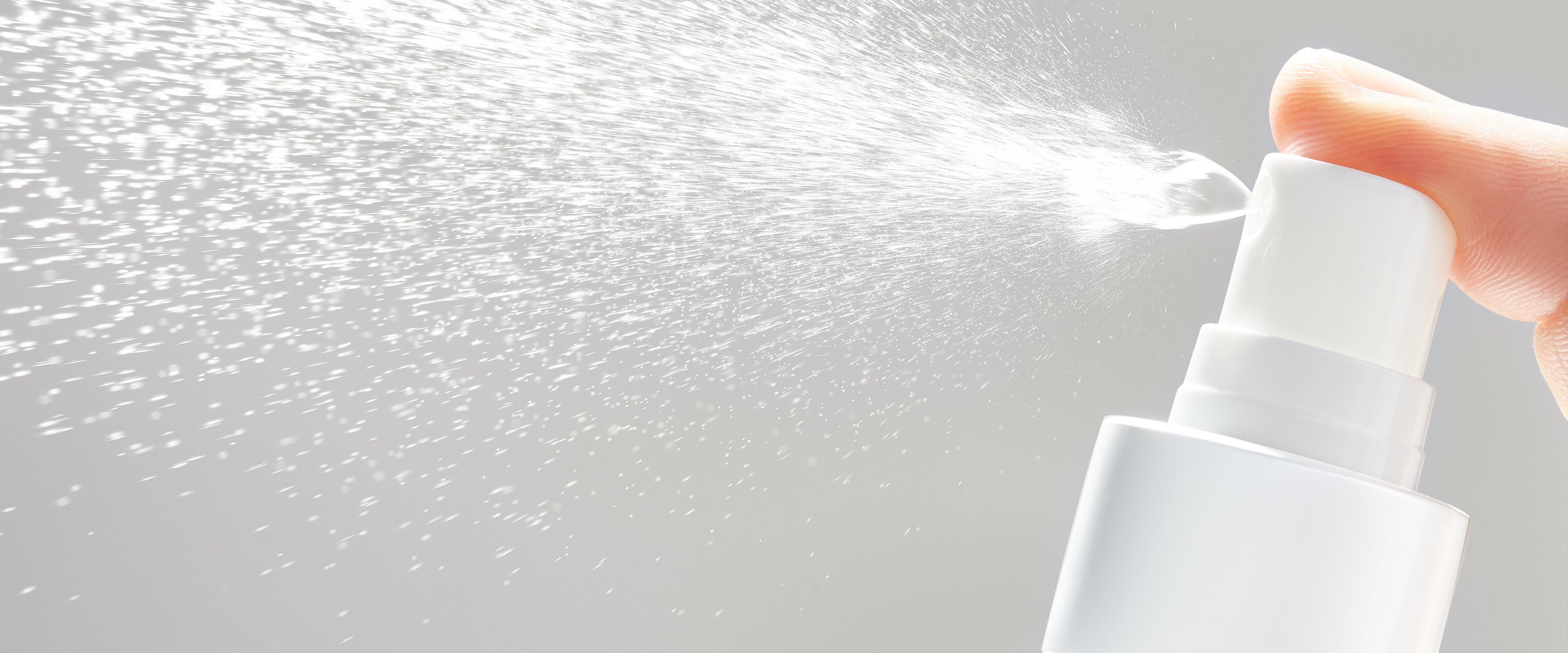 the mist
The Pro Mist is an in-salon exclusive reserved for our pro community to use ahead of every service.
This powerhouse is the pre-service part of the 2-step in-salon service, specifically engineered to make hair strong enough to withstand the damage that's about to occur during any chemical service. Think of this as the stylist + client reset. Setting the hair up for success as a clean, healthy canvas and prepping it for the damage it's about to undergo.
The pH of the mist is key. Ranging from 7.5-8.0, this level shifts the cuticle layer open to penetrate the hair's cortex, delivering the K18Peptide™ to damage sites at the molecular level. This reconnects broken keratin chains pre-service so pros can work with a healthier canvas.
This stage alone takes hair back to 71% virgin strength, meaning stylists can push their chemical services and creativity further without worrying about the integrity of the hair.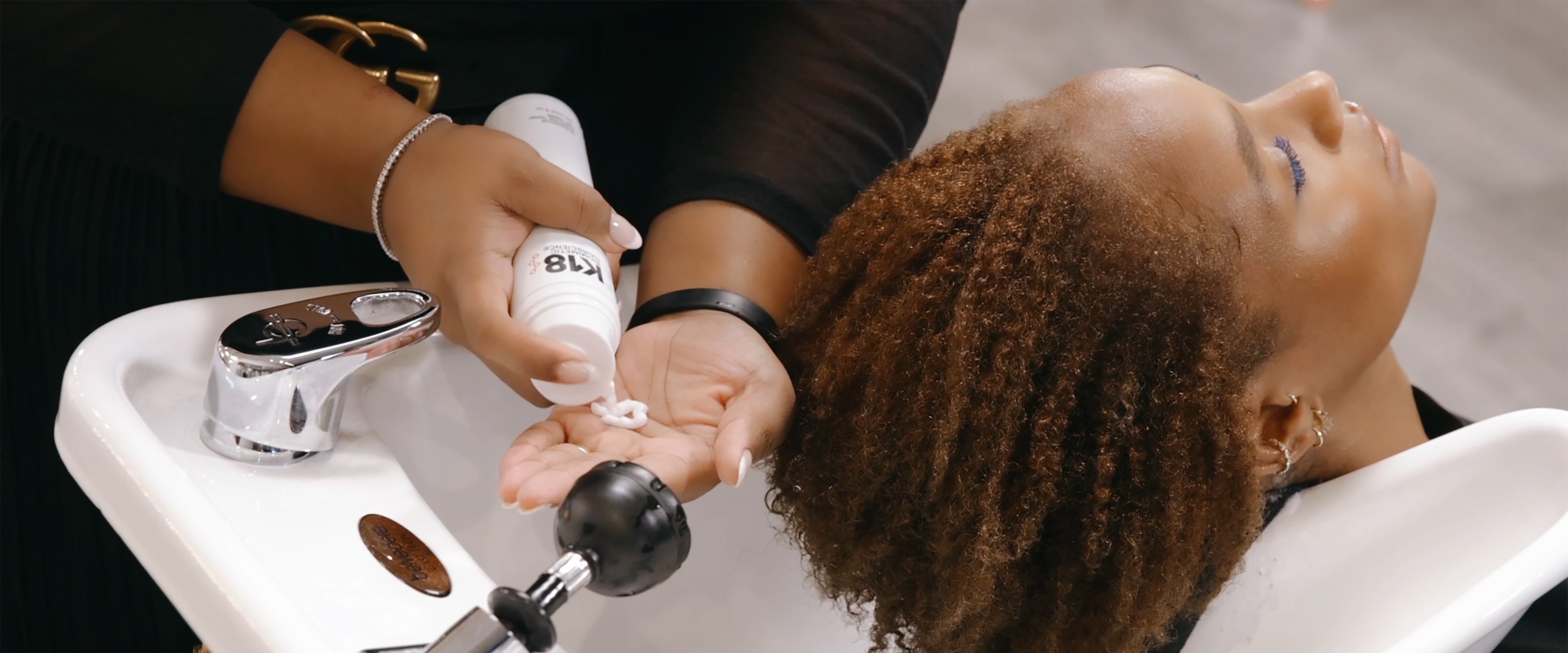 the mask
After the damage from the service has again compromised hair, the K18 Mask is ready to do cleanup duty, repairing any damage that occurrs during the service. With a pH of 5.0-6.0, this level helps to close the cuticle and seal in the peptide that's working on the molecular level to reconnect newly broken keratin chains.
the K18 ecosystem
Together, the Pro Mist + Pro Mask make the ultimate Peptide Power Couple. A dynamic duo if you will—they were engineered to address hair strength at every step of the salon experience. Made to amplify each other, using the mist or mask alone is not as powerful at renewing damaged hair as when paired together.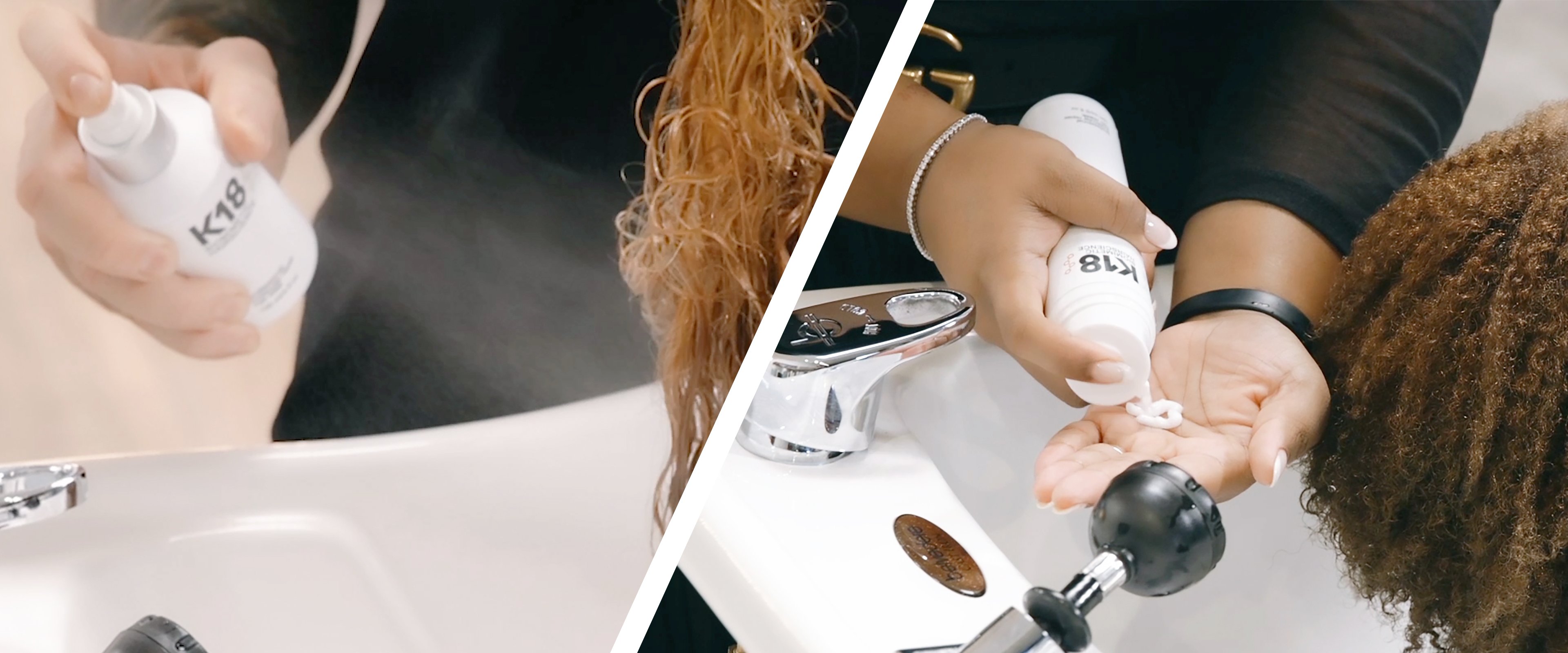 how to use them
Before all professional and chemical services, mist hair with water (do not saturate)
Apply a generous amount of K18 Mist to hair, section by section
Let sit for 4 minutes to activate. DO NOT rinse out.
Dry hair and process as usual.
Shampoo, do not condition
Towel dry thoroughly
Continue treatment with K18 Mask