Hair expression comes in many forms—embracing your curls, adding extensions, a color refresh, you name it. The common link? Damage. Don't stress you or your strands out, K18 has all human hair damage handled—like allll of it.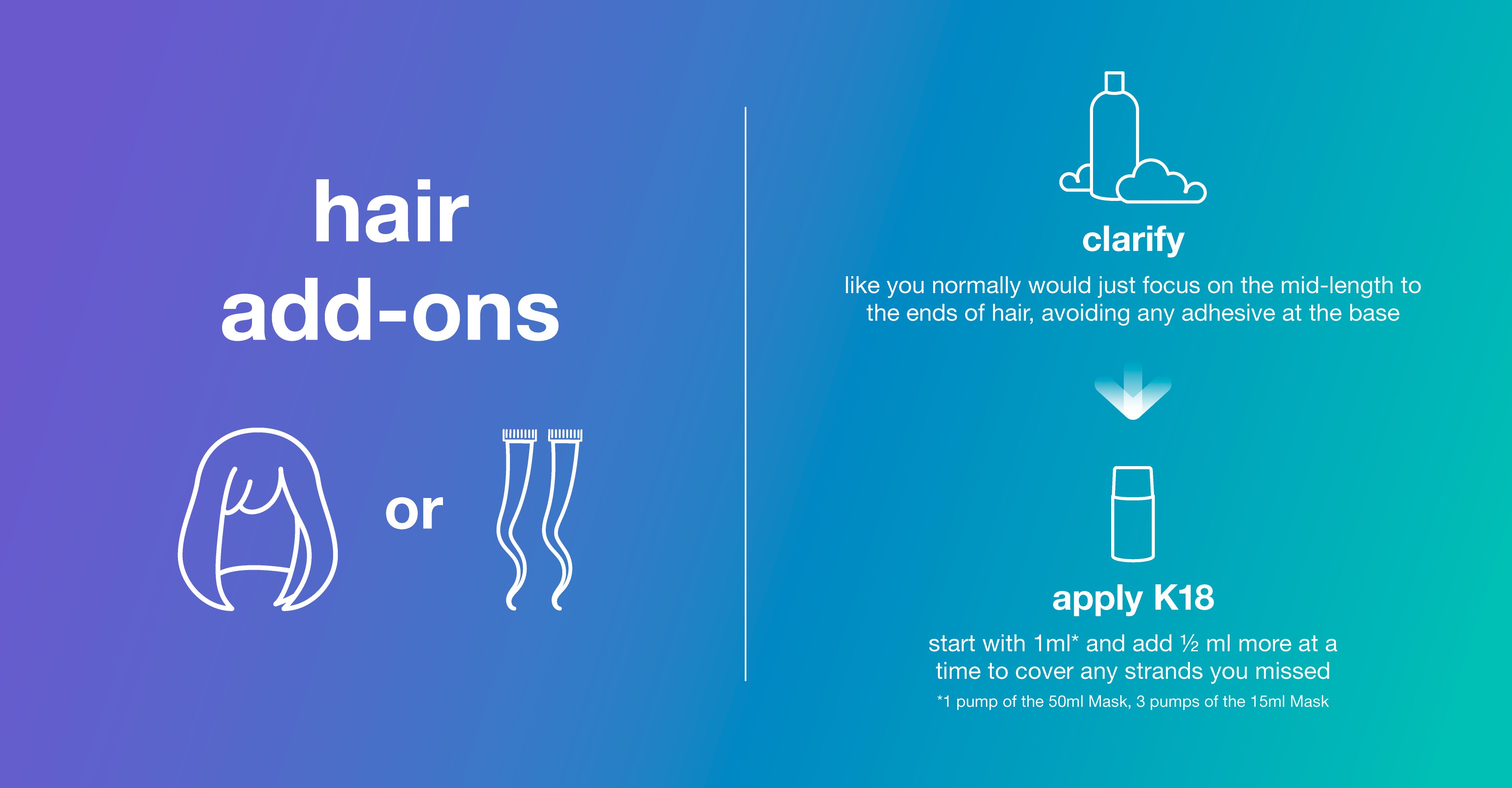 Hair makeovers have never been easier, just pop into a salon for human hair extensions, pieces, wigs, you name it, you got it. But just like the hair on your head, any type of hair addition undergoes all the same damage you put your natural hair through. Think of all the bleach + color, chemical services, and heat used to spruce them up, that eventually wears them down. Yikes. This is where K18 comes in, restoring core strength + elasticity—by repairing those broken keratin chains—to prolong your investment for many wears to come.
So the short answer is, yes. To maintain the integrity of any human hair wig, piece, or extension, you can use K18. Clarify + apply K18 like you normally would just focus on the mid-length to the ends of hair, avoiding any adhesive at the base. If you have human hair like a sew-in extension, use K18 as usual, just don't overdo it. Even with all that extra hair, less is more here—start with 1ml (1 pump of the 50ml Mask, 3 pumps of the 15ml Mask) and add ½ ml more at a time to cover any strands you missed.
PRO TIP: Wig caps can trap sweat + buildup, causing major stress to your strands. Treat the hair underneath the wig with some TLC too! Add an extra detox before K18 for optimal peptide penetration.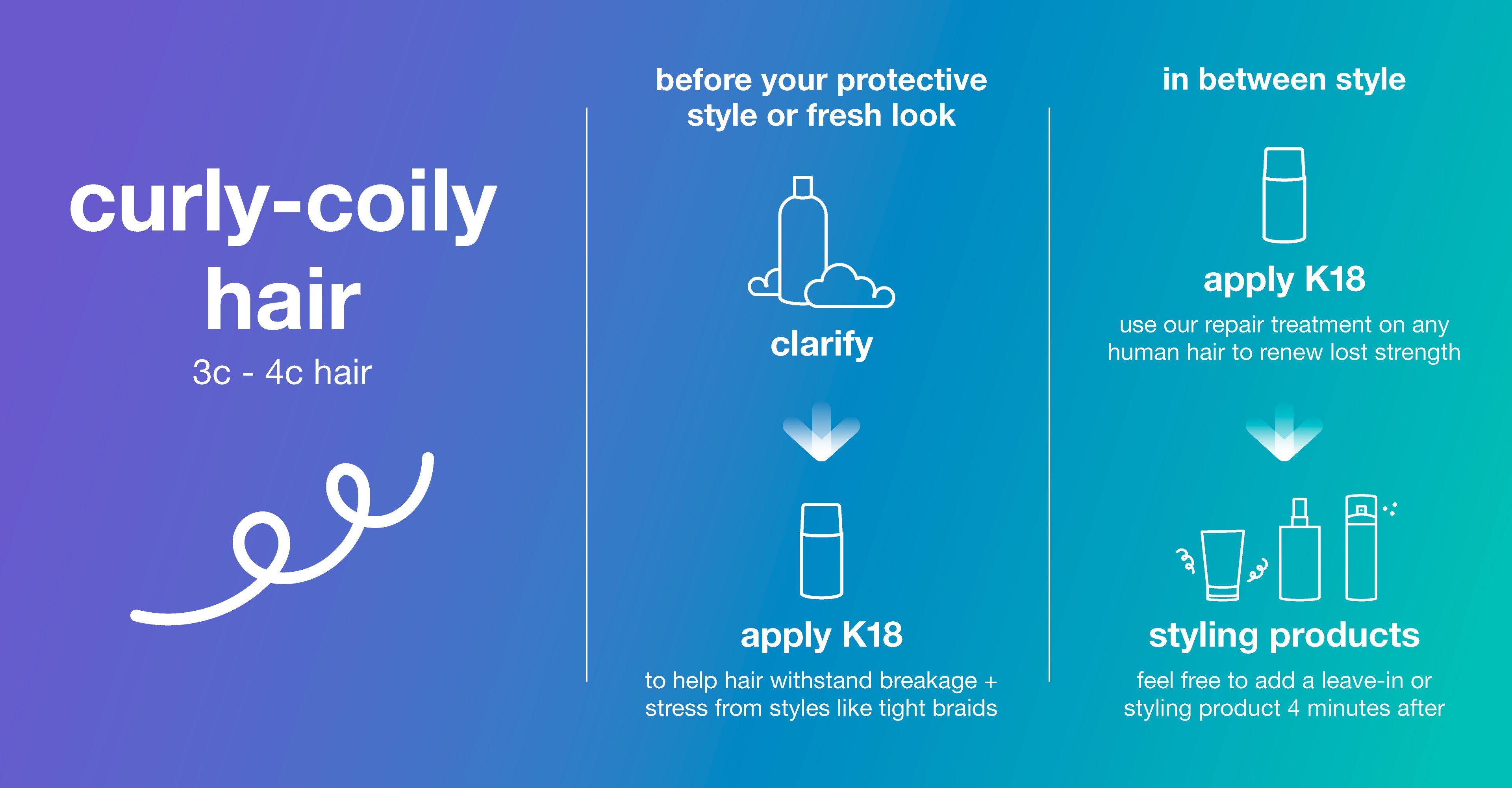 3c–4c hair types ask us a lot: great, but does it work for my hair? Yes, it does. Since hair is identical on the molecular level at the innermost layer of hair (the polypeptide chains) where K18 is patented to work—K18 has your back, renewing stressed + damaged strands for bouncy curls and coils again.
And we know, depending on your look, your wash day can look a little different. Let's break it down.
Before your protective style or fresh look, clarify + apply K18 to help hair withstand breakage + stress from styles like tight braids. When you're in between styles, use our repair treatment on any human hair to renew lost strength. To detangle or get the finished look + feel you want, feel free to add a leave-in or styling product 4 minutes after K18 application. Our damage repair treatment will handle the rest.
There's nothing like leaving the salon with a fresh look + boost of confidence—so don't let damage get you down. After hair is compromised, our K18 Mask does repair duty in the salon + at home to restore hair health and make services last longer. Woah.
With this biotech breakthrough in your back pocket, you never have to forego expression for peace of mind. So go ahead, do the damage. We got this. Because no matter what your hair or your routine looks like—your freedom of expression deserves to be liberated.
See ya next week for more FUNdamentals.